I installed a new plugin that promisses to make this blog easier on the eyes from a smart phone. I do not own one to test it so what I would like to know is if any of you can see this blog any differently then the Picture below on your smartphone.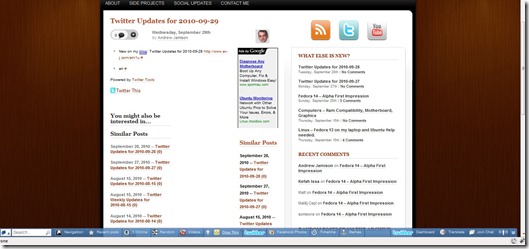 If it does look different please let me know and the comments, better yet include a screen shot if you can.
Also I would welcome any feedback at all with regards to optimization for smart phones and other mobile devices.