Well I had an issue with my motherboard Recently which caused me to have to get it repaired/replaced.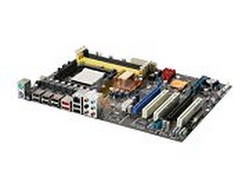 The computer was experiencing some odd behavior with the board so I began to try and trouble shoot it using just about every possible way I could think of to narrow down and eliminate the errors. This proved to not have any change on the state of things, Several things still continued to go wrong and so I was forced to send the Motherboard in and use my laptop.
Well my laptop had Windows vista on in which proved to be a lot more trouble then it was worth, not having an extra windows 7 license (I use my laptop rarely and most of the time when I do I need to access windows specific features such as a domain) I was ether forced to re-install Vista or get rid of it all together.
I chose to get rid of it and put Fedora 13 in its place, this proved to speed things up a great deal as I figured it would. I did run into some issues with the computer getting bogged down at times, however this was more a result of my laptop not having a whole lot of ram Even with this slow down at times the computer still ran faster at full load when compared directly to Windows Vista Business.
Aside from this good news with the laptop running more smoothly, my over all mood is rather annoyed, I did after all have to send in the motherboard for my desktop to be repaired or possible replaced depending on what ASUS decides it wants to do.
Just when I thought it could not get worse, My 2 yr  old Daughter found out where I had the CPU (thought it out of her reach I was wrong) and had thrown it down pretty hard on the kitchen floor. Now it being AMD it has lots of pin on the bottom and as far as I can tell no pins are damaged and it appears no physical damage exists. The real test will be when I try to use it in my desktop one the motherboard returns
Gaming
As well as the laptop runs on Fedora it still can not run my games, I am a rather active gamer at times on StarCraft 2 and World of Warcraft however neither of this seem to work well on Fedora. I can get WoW working on the desktop under Linux just fine but even though WINE claims SC2 will work I have yet to get it to work.